Home
A smoker's life matters, too!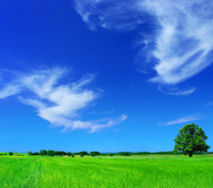 Thank you for visiting iKwit.org - dedicated to encourage and help people to stop smoking and/or lose weight
If you are a smoker, please read about the danger of smoking and, how to quit smoking. Please check out our stop smoking timeline.
If you are a non-smoker and need help getting your family members, friends, or co-workers to quit smoking, visit our Order Now section and request email reminders, postcards and order T-shirts. Plant the seed of "Quit Smoking - It's healthier and better for you" using our iKwit suggestions.
It's not hard to quit smoking with a little help - It is hard to face the consequences of smoking, acknowledge them and use them to have a reason to quit smoking.
Do what we did: STOP SMOKING FOR THE REST OF YOUR LIFE!
Tobacco smoking has no safe level of use and is the only consumer product that kills a high proportion of those who use it in the way intended by the manufacturer. Overall, one in two smokers will die from their addiction.
You can help. Please tell your friends, co-workers and family members about iKwit.org. Tell smokers and non-smokers. The more people know about iKwit.org, the better.
Be a part of our cause and become a supporting member of iKwit.org. It is your contribution that makes iKwit.org possible. Donate to our cause. It is from the support of people like you that enable us to reach out and help others to stop smoking. Your donations are 100% tax deductible.
Sincerely,
Your iKwit Team

What our visitors say


"Life is precious: life is filled with people who you love and who love you. Make a difference in your life by staying alive, resign from the smoking statistic and quit smoking."

"People who smoke try to cover it up with mints or mouthwash, but that stench is steeped into their gum tissue and the tissues of their mouth.!"